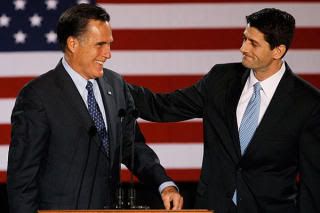 Joel McNally in The Capital Times:
It was inevitable that after Wisconsin Congressman Paul Ryan spent five days cozying up to Mitt Romney, the front-runner for the Republican presidential nomination, people would start talking. After all, that was far longer than anyone else ever could imagine hanging around with Mitt.
Sure enough, by the time Romney won Wisconsin's underwhelming Republican primary, The Washington Post was writing about the budding "bromance" between Romney, the likely Republican nominee of Silly Putty principles and beliefs, and Ryan, the rock solid hero of the tea party extremists.
Five days of public bootlicking works wonders.
Read more here.