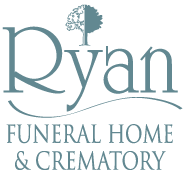 Columnist Gene Lyons savages our boy Paul Ryan in
the Arkansas Times
:
To understand the secret of current Republican matinee idol Rep. Paul Ryan's success, it's necessary to grasp three essential elements of his popularity:
First, he's a handsome, telegenic fellow very good at faking sincerity. Maybe the best since disgraced Democrat John Edwards. If he weren't a Catholic, Ryan would have made a brilliant televangelist. As an Irish-American funeral director, he'd have been a first-ballot Hall of Famer.
Second, Ryan knew the exact moment to reposition himself to take advantage of the GOP's hysterical freakout over U.S. budget deficits. See, as recently as January 19, 2009, George W. Bush was still president, the projected FY2009 deficit was a record $1.3 trillion, but relatively few Republicans had anything to say about it. And certainly not Rep. Ryan, who'd championed every one of the Bush administration's budget-busting innovations, from the ill-advised tax cuts to the deficit-financed 2003 Medicare prescription-drug benefits.
Third, and perhaps most important, the budgetary manifesto Ryan calls "The Path to Prosperity," exists in the realm of pure theory, if not downright fantasy.